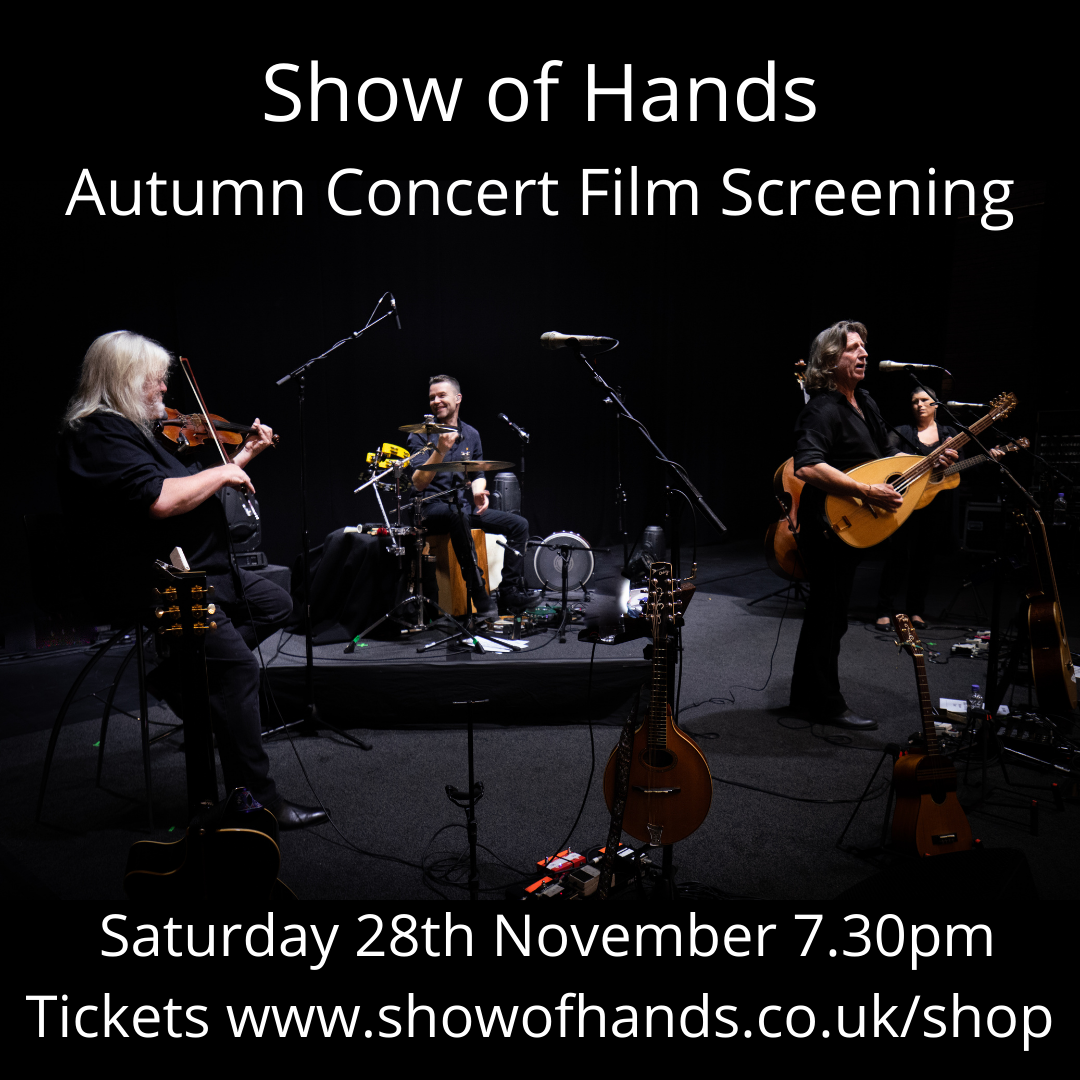 One of the most anticipated live tours is coming to living rooms this month as folk supergroup Phil Beer, Steve Knightley, Miranda Sykes and Cormac Byrne reunite on stage for a captivating performance – also available on a new double album. 
This is the first live album for duo Steve and Phil since their very first release in 1992. The live stream on Saturday 28th November will also be their first ever ticketed online gig, marking a significant shift for the industry in a challenging year of Covid-19, which saw Show of Hands cancel their long-awaited 22-date autumn tour.  
It was a poignant, emotional reunion for the group, who were joined by Miranda for the first time since her breast cancer diagnosis. The gig was recorded at Exeter Northcott Theatre on 31st October and was the first time in over a year that we have seen the stars perform together.
Lead singer songwriter Steve Knightley says: "This album perfectly captures the atmosphere we created on stage that night and throughout our 2019 tour. It was joyous, like we'd never been away – and to have Miranda there again was even more special. Miranda and Cormac are the line-up that Phil and I have always envisaged, ever since we've even been playing as a duo. Miranda is such a solid musician, she has this ability to root everything – then with Cormac's percussion – we finally realised our dream.  
We've never recorded a live album with Cormac on percussion and it's so much more than just a drum kit. It's like a heartbeat. He's got such an infectious charismatic presence on stage from beginning to end. 
This live stream and album are the chance to see and relive that magic. It's the show you would have seen. We're so pleased we can give our loyal fans that, after everything."
Buy tickets and album here