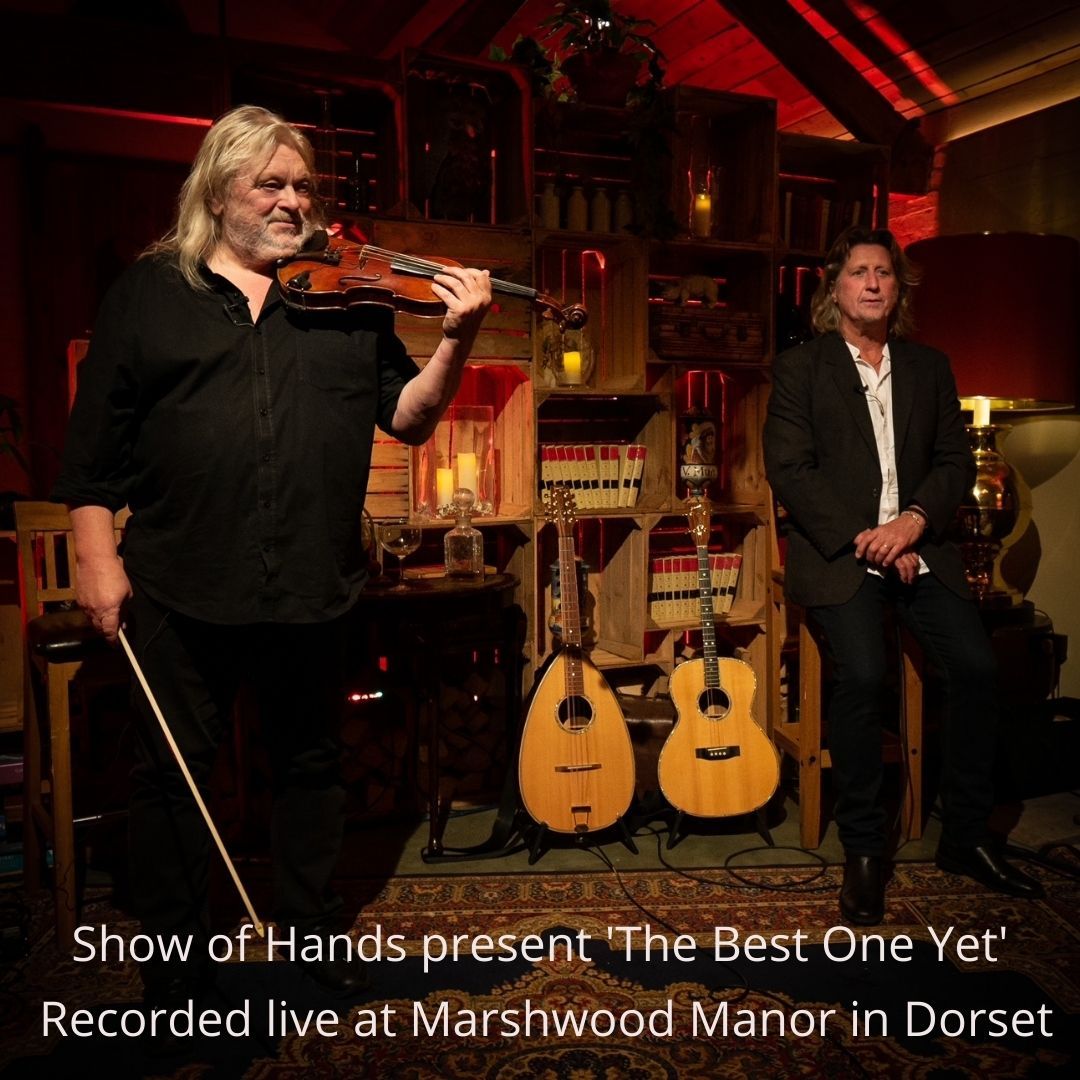 Show of Hands present 'The Best One Yet'. The complete show recorded live at Marshwood Manor in Dorset. Watch the 2021 Autumn Tour show from the comfort of home. Available to view on YouTube from Fri 17th December until Mon 3rd January.
Music legends Phil Beer and Steve Knightley return as Show of Hands to captivate audiences with renditions of their award-winning hits and festival favourites, two years since their concerts were cancelled due to Covid-19. The evening features a set of iconic signature tracks from the last 25 years, encapsulated on the new album Singled Out, whilst the second set brings together new material and classic Show of Hands tracks.
If you weren't able to catch the Autumn Tour live this is the perfect opportunity to enjoy the complete concert. Or maybe you did come and see us and you enjoyed it so much you want to watch it again! You could also purchase a link as a gift for a friend or relative. 
There are two ticket options available for you to choose from depending on your circumstances: 
Multi-person household - £20 - Buy here 
One person household -  £15 - Buy here