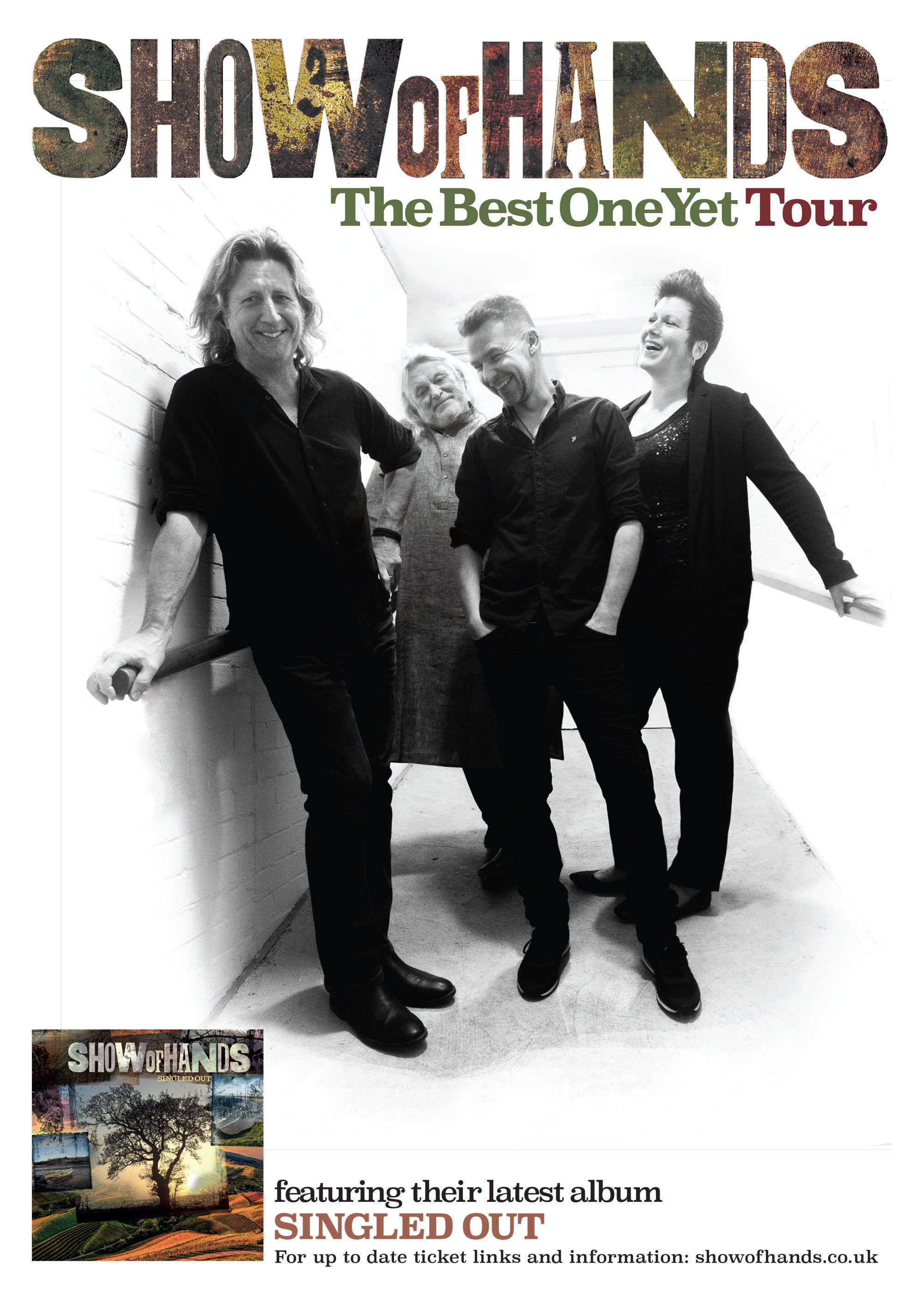 Folk supergroup Show of Hands are finally reuniting to perform on the neglected stages of the UK. 
Music legends Phil Beer, Steve Knightley, Miranda Sykes and Cormac Byrne will return to captivate audiences with live renditions of their award-winning hits and festival favourites, two years since their concerts were cancelled due to Covid-19. 
The band will perform a mouthwatering compilation of iconic signature tracks from the last 25 years, encapsulated on their soon to be released new album 'Singled Out'. 
Show of Hands latest compilation album includes 'Columbus (Didn't Find America)' and their two Folk Award-winning songs, 'Arrogance Ignorance & Greed' (AIG) and 'Country Life'. Other Show of Hands greats, 'The Keeper', 'Bristol Slaver' and 'Roots' are joined by their latest lockdown single 'The Best One Yet'.
The album will be available on their upcoming tour and from Show of Hands website only.