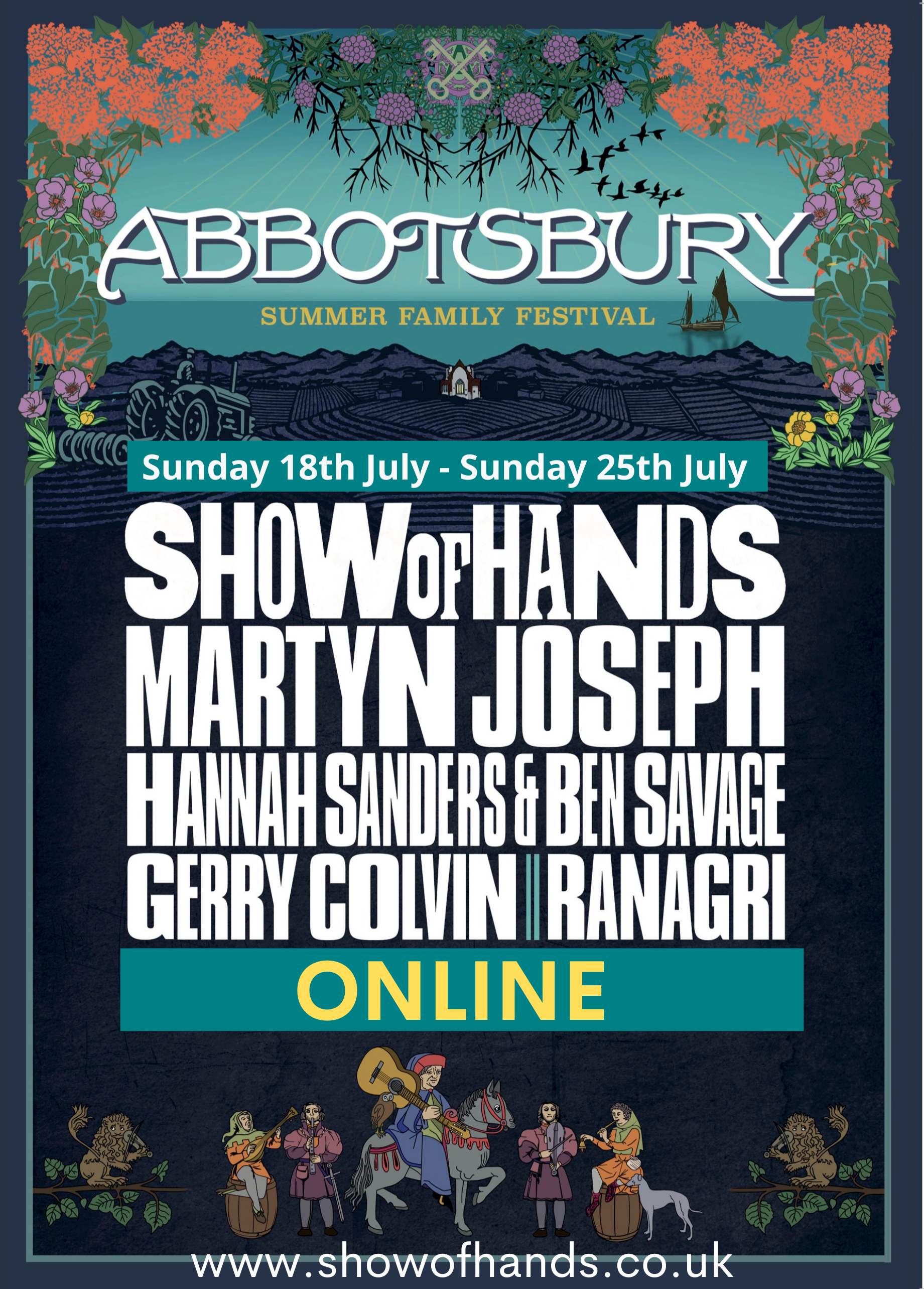 Abbotsbury Online 18-25 July 2021
Abbotsbury Summer Family Festival has been rescheduled to 2nd July 2022. All of this year's artists have recorded sets for you to enjoy from the comfort of home, streaming on YouTube from Sunday 18 - 25 July.
Abbotsbury Online brings you sets from Steve Knightley & Phil Beer plus the full Show of Hands band as well as half hour sets from our lovely guest bands. The Full Festival Line Up includes both the afternoon and evening sets totalling nearly 4 hours of music. 

For the afternoon set Phil and Steve will perform as a Duo and also introduce the specially filmed sets from Ranagri, Gerry Colvin, Hannah Sanders & Ben Savage.
The evening set sees Show of Hands joined by the remarkable Martyn Joseph, to play the full evening set from Abbotsbury Gardens as they intended to perform on the day. Miranda Sykes & Cormac Byrne join Phil and Steve for the full Show of Hands band sound. We are hoping that this film will help to pay the artists and crew the fees they would have been paid had the live event gone ahead - so if you have more than one person watching at your home do consider buying more than one ticket - it all helps! Thanks for your support! 😊