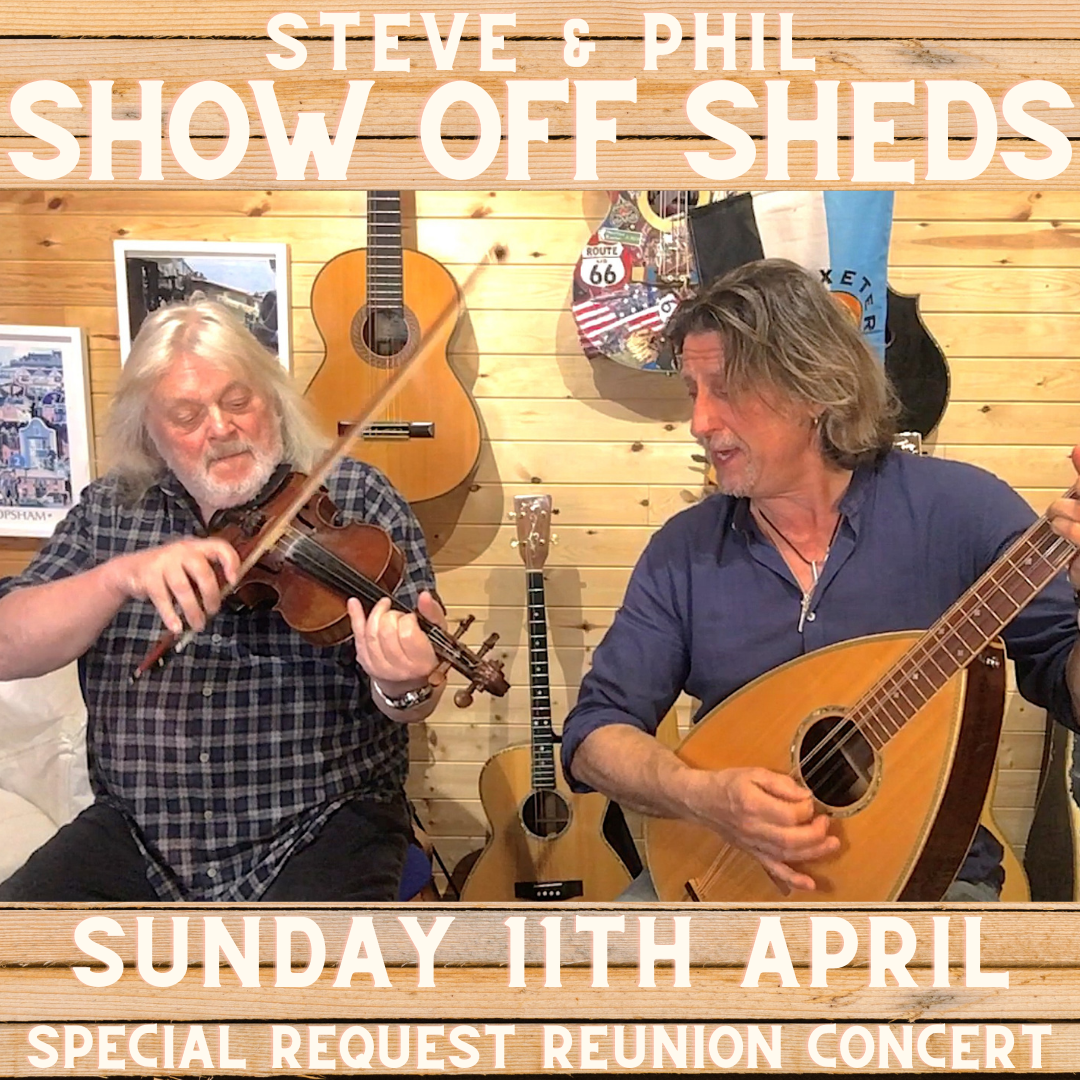 On Sunday 11th April Steve Knightley & Phil Beer will be streaming a special request concert from Steve's shed.
To make a song request please comment on the video post at the top of Show of Hands Facebook page here.
Ticket price is per household, allowing any number of people in your residence to watch. However, we kindly ask that if more than one person is watching in your home, and you can afford it, that you buy the appropriate number of tickets, as you would at a concert.
There will be a live Q&A with Steve & Phil at 9pm on 11th April on their Facebook page.
The concert will be available to view on YouTube, with your private link, until 10pm on Wednesday 14th April.
Tickets here