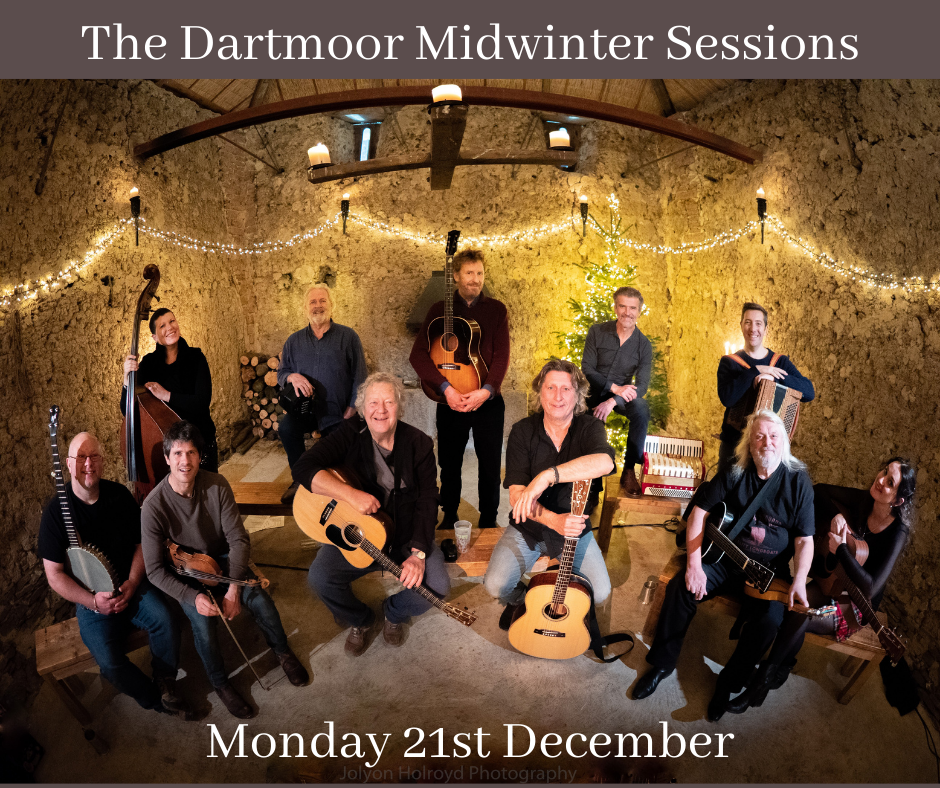 Celebrate the Solstice with Seasonal Songs and Carols from a candle-lit medieval barn overlooking the Moors. 
With Geoff Lakeman, Rob Murch, Miranda Sykes, Chris Hoban, Jim Causley, Paul Downes,
Odette Michell, James Studholme and Seth Lakeman. 
Live chat with Steve Knightley & Phil Beer before & after the show. 
Available to view for 48 hours.
Buy a ticket to receive the YouTube link.